Guest post by Edgar T. Wilson, writer, consultant and analyst.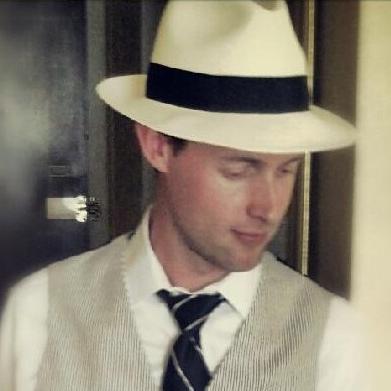 In the age of the digital hospital and the connected patient, security will likely improve the less it depends on providers.
Everything from HIPAA to patient engagement treats physicians as the white hot sun of the healthcare universe, holding everything together and keeping it all in stable orbit. They are accountable for health outcomes, for patient satisfaction, for guiding patients to online portals, and for coordinating with care teams to keep data secure — even as mobility and EHR dominance complicates every node in the connectivity chain. All this digital chaos brings more diminished security.
Only as Strong as the Weakest Link
Every business out there has learned — usually the hard way, or by watching someone else learn the hard way — that whatever the security infrastructure, users are the weakest link. More devices means more users, and more connectivity and data-sharing means more weak spots all along the chain. By design, the EHR system adds vulnerability to healthcare data security through a long chain of users.
Patients don't have a systemic, accountable role in all of this. Our whole approach fosters passivity on the part of the patient and paternalistic assumptions on the parts of caregivers and policymakers. We give tacit acknowledgement of this imbalance whenever malpractice law or tort reform is mentioned — and promptly left behind in the face of other, patient-exculpatory programs and initiatives.
Patients are a part of this. Clearly they are invested in their own security — the costs of health data breaches contribute to the rising costs of care, besides exposing personal financial and medical information that can carry its own universe of costs.
Patients are implicated, but they must also be accountable for security in the new high tech healthcare system.
An Old Problem with New Importance
Getting patients included in the evolution and delivery of healthcare requires engagement. The same goes for digital security. The ethical and financial dilemmas of the security situation is an expensive distraction for administrators and caregivers, but it is a learning opportunity that could empower patients. A new emphasis on digital security and privacy could be the start of a cascade of engagement with further questions of use and responsibility for outcomes.
Already, patients are key players in making telemedicine effective. Access is on the shoulders of the patients, and utilization depends on their technical literacy. The incentives–time and money savings, improved access to care–are powerful, but come with the obligation to learn the platform through which remote care is delivered. Utilizing any telehealth solutions requires patients to think about what information they want to share, whether they trust the new platform, communicating effectively with their provider, and gaining confidence for the new medium.
This same model can be applied more broadly to EHRs, and the patient role in the digital healthcare system.