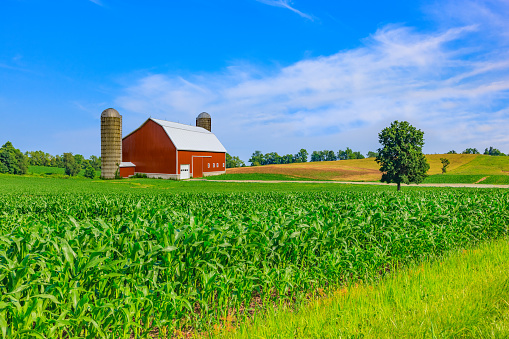 By Jenna Blumenfeld, freelance writer
What do you envision when you think of rural living? Chances are, images of pastoral fields, idyllic red barns, and even herds of dairy cows come to mind. 
While such a vision is a reality for at least some of the 60 million Americans who live in rural areas — sparsely populated regions confusingly described by the U.S. Census Bureau as "not urban" — living in a rural area has its downsides when it comes to healthcare. 
Lack of access to high-quality, affordable healthcare providers plagues rural America. One main reason is that hospitals located in low-population regions face significant financial struggles. According to the Cecil G. Sheps Center for Health Services Research at the University of North Carolina-Chapel Hill, 132 rural hospitals shuttered their doors since 2010, leaving many Americans with fewer care options. 
Unsurprisingly, COVID-19 has only accelerated rural hospital financial hardship, potentially making in-person office visits even more of a herculean challenge.
Technological innovations, including in-app communication and HIPAA compliance, enable telemedicine to become a must-needed lifeline for rural communities requiring medical care and guidance. In short, tech is shifting the healthcare landscape for the better. 
Distance Connecting
Rural Americans have the longest commute to visit a hospital compared with people who live in suburban or urban regions. According to Pew Research Center's analysis, those who live in rural areas must travel an average of 10.5 miles to reach a hospital — 139% greater than those who live in urban areas and have ready access to healthcare facilities.
Telemedicine, defined as the practice of using technology to deliver care at a distance, is mitigating and sometimes wholly eliminating long travel times required to visit a rural healthcare facility. Via the use of HIPAA-compatible live chats, video meetings, and phone calls, people living in sparsely populated areas receive quality care and guidance from the comfort of their homes.