Nov 2
2020
How Telemedicine Is Democratizing Rural Healthcare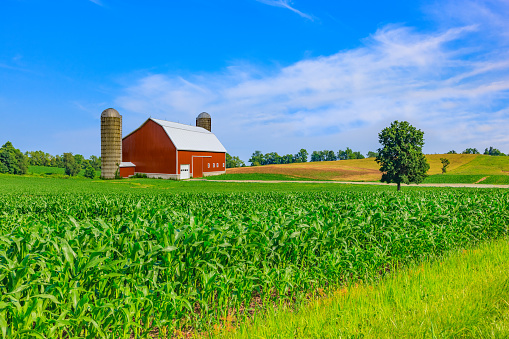 By Jenna Blumenfeld, freelance writer
What do you envision when you think of rural living? Chances are, images of pastoral fields, idyllic red barns, and even herds of dairy cows come to mind. 
While such a vision is a reality for at least some of the 60 million Americans who live in rural areas — sparsely populated regions confusingly described by the U.S. Census Bureau as "not urban" — living in a rural area has its downsides when it comes to healthcare. 
Lack of access to high-quality, affordable healthcare providers plagues rural America. One main reason is that hospitals located in low-population regions face significant financial struggles. According to the Cecil G. Sheps Center for Health Services Research at the University of North Carolina-Chapel Hill, 132 rural hospitals shuttered their doors since 2010, leaving many Americans with fewer care options. 
Unsurprisingly, COVID-19 has only accelerated rural hospital financial hardship, potentially making in-person office visits even more of a herculean challenge.
Technological innovations, including in-app communication and HIPAA compliance, enable telemedicine to become a must-needed lifeline for rural communities requiring medical care and guidance. In short, tech is shifting the healthcare landscape for the better. 
Distance Connecting
Rural Americans have the longest commute to visit a hospital compared with people who live in suburban or urban regions. According to Pew Research Center's analysis, those who live in rural areas must travel an average of 10.5 miles to reach a hospital — 139% greater than those who live in urban areas and have ready access to healthcare facilities.
Telemedicine, defined as the practice of using technology to deliver care at a distance, is mitigating and sometimes wholly eliminating long travel times required to visit a rural healthcare facility. Via the use of HIPAA-compatible live chats, video meetings, and phone calls, people living in sparsely populated areas receive quality care and guidance from the comfort of their homes.
Price Matters
Another way telemedicine is contributing to the democratization of healthcare? Cost. 
The jury is still out on whether all types of telehealth sessions are more affordable than in-person doctor visits, but evidence shows telehealth may appeal to patients because it costs less.
At least one paper compiled by Red Quill Consulting found that a telemedicine session averaged $40 to $50, "compared to the average estimated cost of $136 to $176 for in-person acute care." The median household income for families living in rural areas is roughly 4% lower than those in urban households, estimates the latest 2016 Census Bureau. When it comes to doctor visits, price matters. 
That, paired with the recent COVID-sparked government initiative allowing Medicare and Medicaid to cover telemedicine visits (and possible coverage by private providers), indicates that sessions conducted by chat, video, or phone may be more affordable in 2020 than ever before.

Plus, telemedicine doesn't require patients to miss a whole day of work — or secure expensive childcare, thus making communicating through technology even more price competitive. 
A Specialized Approach 
Many residents living in rural areas such as on farms, ranches, and reservations already have trouble accessing routine medical care due to price and distance restrictions. Lack of doctors compounds this issue. Data from the National Rural Health Association (NRHA) shows the patient-to-primary care physician ratio is 39.8 doctors to 100,000 people in rural areas, compared to 53.3 physicians per 100,000 people in urban areas. Even worse, there are just 30 specialists per 100,000 people in rural areas, compared with a whopping 263 specialists for the same amount of urban specialists.
Such figures have contributed to what the Association of American Medical Colleges has identified as a health disparity in rural U.S. communities. They have a greater likelihood of developing chronic diseases such as diabetes, certain types of cancers, and more. 
Telemedicine helps democratize healthcare by facilitating direct access to specialists living potentially hundreds of miles away from a patient. "Telemedicine provides the ability to connect rural practitioners and patients with outside specialists and helps expand the scope of nearby care," Pat Schou, executive director of the Illinois Critical Access Hospital Network, told the NRHA. "Telemedicine provides the opportunity to share resources, lower costs, increase access, and provide specialty services that might otherwise be unavailable."