Guest post by Daniel Schwartz, content strategist, CureMD.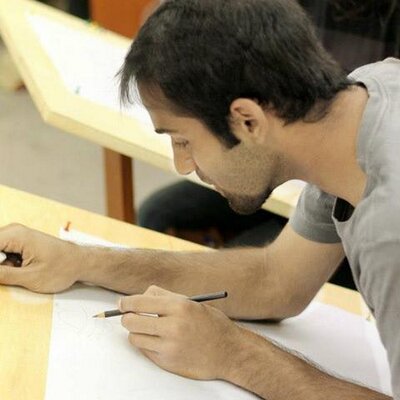 On Oct. 1, 2015, the 10th revision of the International Classification of Diseases, or ICD-10, will go into full swing, requiring that all healthcare institutions and organizations covered by the Health Insurance Portability Accountability Act comply as such. This will mark a transition from the previous classification of diseases, called ICD-9. The Centers for Medicare and Medicaid Services (CMS) has already released several documents and other mediums of information to help answer questions and concerns about this upcoming change and to provide avenues of approach to handling the upgrade, and you might find that, if you've waited until now to begin preparation or even so much as to begin thinking about this major coding change, you've waited far too long.
In a recent survey done by the Workgroup for Electronic Data Interchange (WEDI), 25 per cent of physicians stated that they are not going to be ready when the ICD-10 compliance date arrives, and another twenty five per cent stated uncertainty. Marcia Frel lick, author of the article on Medscape that represents this statistic, writes that Robert Tennant, vice chair of the WEDI group, says that "the physician side of the provider community [is] really struggling," and, judging by the numbers in their survey, he seems to be largely correct.
Exactly a year ago, Aug. 10, 2015, the first phase of the recommended transition process, suggested and published by aafp.org in early 2014, would be less than two months away. This debut entry into the process would begin October 1 and end in December, and would include necessary tasks such as scheduling hard-date meetings with committees and personnel, conducting large inventories of coding, becoming vastly familiar with the ICD-10 coding itself, budgeting for the transition, learning your implementation plan, and much more. After the completion of the first phase, the second phase would then begin in January of 2015 and last until April, demanding the passing of tasks like completing ICD-10 training on all levels, reviewing insurance contracts, evaluating your current cash flow, and determining the impact quality initiatives, such as PQRS and Electronic Health Records, had in 2014 for your institution. These are only two of the five total phases aafp.org suggests you complete, and if you're just now starting to look over what needs to be done, you'll be cramming all of this scheduling, monitoring, determining, and preparing while you're already integrating ICD-10—specific workflow plans, processes, and claim submission resources; in other words, you'll be doing far too much within a miniscule time period, leaving too much room for error, failure, and dissatisfaction.
ICD-10 will provide more than 14,400 distinctive code sets and the ability to track many new diagnoses for hospitals and other practices. Such a large database of higher-echelon information does not demand proper transition, but requires it. Since the current ICD-9 codes are being used in almost all current healthcare processes, rather significant and grandiose substitutions and reincarnations are going to have to take place. This large-scale implementation is required so as to ensure that the codes will be put into place and used correctly, because of the improvements they carry for features such as service reimbursement, coverage qualifications, population health management and reporting, and more.
If you're already feeling concerned about waiting too long, there are other concerns you should be worried about that would have been your only concerns if the proper preparation-phasing would've taken place much earlier in the year. A lot are worried that the translations from the previous ICD-9 to the current ICD-10 will not be straightforward or easy to follow, and some of these translations are indeed not directly correspondent. They include disproportionate changes that go both ways, from ICD-9 to ICD-10 and vice versa. In spite of this, there have been tables and crosswalks published to make this transitional process more painless, but it's going to take more study and observation in order to properly determine how the coding will completely change. Practices and institutions of healthcare that have not been preparing sufficiently for these new and complex implementations and upgrades ICD-10 will bring will be maniacally wishing they had when the date of compliance arrives.