Jan 29
2022
COVID Causing Dangerously Long ER Waiting Times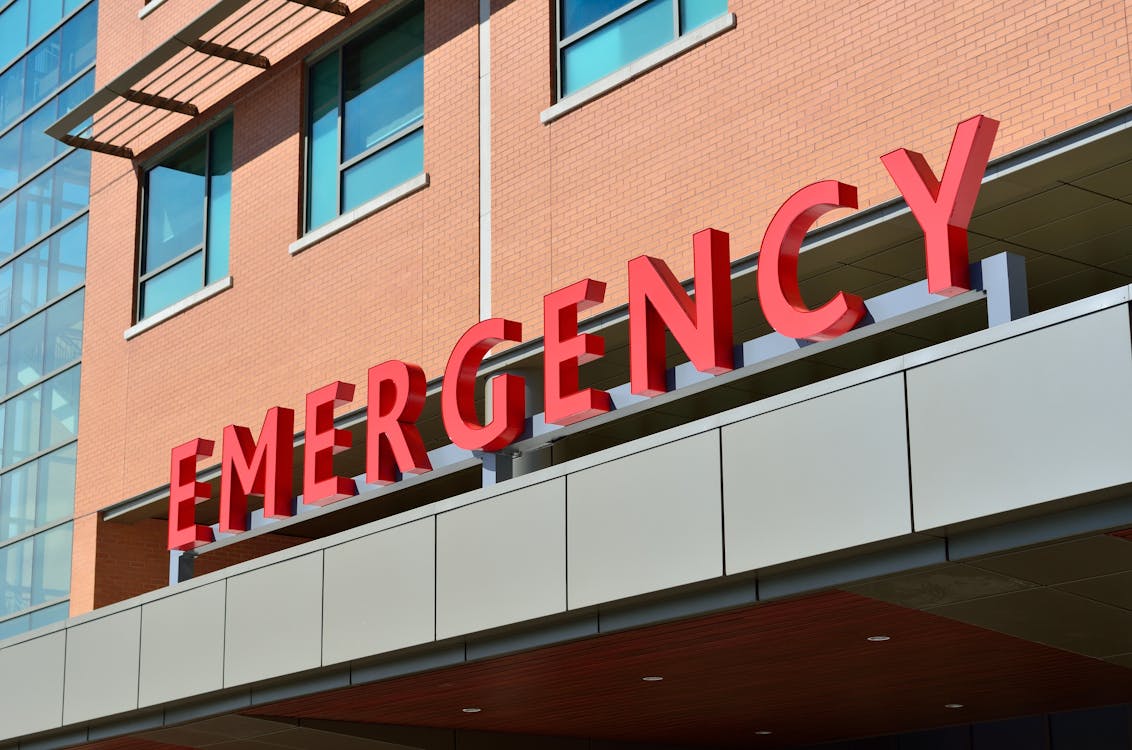 U.S. hospitals are struggling to see patients in a timely manner amidst hours-long backlogs. 
The rise in Omicron variant cases has left many US hospitals unable to cope with the number of patients being admitted, with ERs bearing the brunt.
The backlog is not only causing problems for COVID-19 patients but also for people suffering from various other ailments wh are unable to get seen as soon as s they should be. Many urgent procedures have also been paused as medics desperately try to clear the backlog.
Long waits
California man, May Gleason, took his father Eugene, 92, to a local emergency room a week ago as he required a blood transfusion to treat his blood disorder The procedure, which should have taken a maximum of 10 hours, turned into a 48-hour ordeal, as medics struggled to attend to his, or the many other patients who were sat right beside him's needs.
Om average, over 144,000 people were admitted to US hospitals with COVID as of January 24th. This was the highest number of recorded COVID patients since the pandemic started, according to the Center for Disease Control and Prevention.
Over 70% of admission
According to research by the University of Minnesota, COVID patients are taking up the vast majority of available hospital beds in many places, including Pender, North Carolina, and Indiana, Columbia, where more than 7% of all admissions are COVID-related.
It's not all bad news though, with many hospitals in areas that had an early wave of the Omicron variant, including Connecticut and New York, seeing numbers falling and loads becoming more manageable. Still, anyone who does not want to be left at the back of the queue, waiting for much longer than they might usually expect, may want to visit a local AFC urgent care facility or similar instead of the local emergency room until things are under better control.
It's also fair to say that vaccines have been doing their job well with the CDC confirming that both Moderna and Pfizer vaccinations are providing 94% protection against hospital visits and urgent care requirements in people who have had a booster shot.
The CDC also revealed that people aged 50 through 64 were a staggering 44 times more likely to be hospitalized with coronavirus than people in the same age range who have been double vaccinated.
Telehealth
Many healthcare practitioners are now asking people who are unwell, but not in need of urgent care to consider the benefits of telehealth solutions such as video consultations and online prescribing to help them meet their healthcare needs. The fewer people who head to hospitals and doctors' offices, the more staff are available to help deal with the backlog of patients who do need urgent physical attention.
As a result, it is likely that we will see an increase in people trying digital healthcare solutions for the first time, and the more people who do so, the more commonwide and acceptable telehealth is likely to become.