Jan 24
2022
The Cost of Becoming a Medical Entrepreneur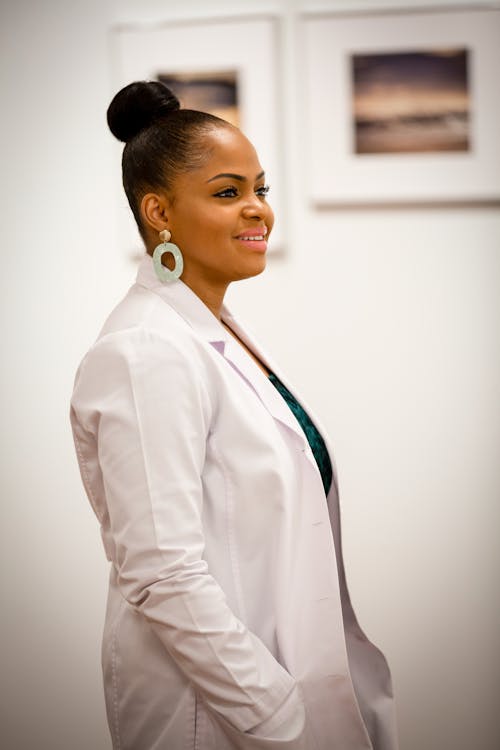 Becoming a medical entrepreneur in 2022 will be one of the biggest steps in your life. More than ever before does the market need more options for healthcare, and no matter your medical background, you're intimately aware of just how many problems could be alleviated by the business idea you've got up your sleeve. 
However, you can't just jump into a role like this. There are a lot of costs involved, and understanding just how far stretching the consequences of failing to plan for these can be is essential. At the very least you need to know how much investor backing you need to accumulate, and who you're going to provide services for to make a return on this – in fact, these are the simple parts of the equation! 
Which is why this post is here. Becoming a medical entrepreneur, and proving to the world your ability to provide a worthy and effective healthcare service can be an uphill battle. However, it's one that's worth fighting, and it can be done with plenty of prep on your part. As such, here are the top costs you'll need to take into account when designing a healthcare product for the market at large or pitching a new clinic for your community. 
The Need for Market Research
Even with a good idea in your head, and a general understanding of how the market is moving and where the gaps lie, you're always going to need to do some of your own market research. Start with your own community, hometown, city, and state. What goes on in the healthcare sector in your area? What do the people you've grown up around want most from their physicians? And where best would your money serve to both serve demand and form a comfortable supply? 
But how can you conduct this kind of research? A lot of the usual techniques stand firm as good contenders here, such as doing online surveys, holding interviews, and putting together focus groups. However, the healthcare field also benefits from doing Ethnographic research; once a very expensive form of in depth, far reaching data, it's becoming more and more accessible to small businesses and first time entrepreneurs like you. If you are looking to register your small scale business, check out best LLC services from here.
But what will this all cost you? Simple surveys and interviews tend to cost upwards of $50, and depending on the number of applicants you recruit, this could incur costs of thousands of dollars. However, this research cost is two-fold; the more research you do, the better your chances of collecting the return you want to see. 
Getting the Right People on Side
Once you know what you're working towards, it's time to turn your hand to networking. Not only do you need to find investors for your project, but you'll also want to further scope out the market you're moving into. You need to know who the players are, what kind of competition you might face, and who you could even collaborate with. You could even find a partner for your company here, and shoulder the costs between the two of you from now on. 
And not only do you need to attract capital for your product or service, but you need to start spreading the word and generating faith in your idea. No one will even think to invest if there's absolutely no hype going round about what you're trying to achieve, and it's best to simply put together an elevator pitch, get a website started, and get some noise going about the healthcare you plan to provide. 
And if you do manage to get a business partner on side, you'll be able to alleviate the risk an investor might see if they were just talking to one of you! That can help boost initial capital, which gives you the chance to offset some of the further costs listed below. 
Forming Your Company
Then we come to the crux of your current stage struggle: forming your company. So, you've decided what you want to do, and you've got the investment backing and the network connections to make it a reality, and now it's time to put this all in writing. After all, in order to effectively operate as a medical entity, you're going to need legal, government backing. But what kind of company would best fit your purposes here? 
In the US, there are 4 different company types you can fall under: Sole Proprietorship, Partnership, Limited Liability Company (LLC), and Nonprofit Organizations. These can be further split between Corporation and Non-Corporate types; for the time being, there's a good chance you'll operate under the latter banner. In fact, many medical businesses start out as an LLC or LLP company, or as Partnerships. 
Why? Because of the liability clauses that exist when you operate under this legal banner. You're going to be administering either medical services or advice, and that can often involve personal risk for all parties involved. The cost of dealing with the lawsuits that might otherwise arise could put you out of business within a few months. In the US, the cost of filing your company will vary from state to state, but you'll need at least $500 on your side for the process. 
However, before you file for any company type, each type is going to have its separate benefits for you and it's always best to do your own research here.  
Choosing Your Price Point
This might be one of the most drawn out decisions you'll have to make as a medical entrepreneur. You'll go back and forth, chop and change your mind, and sometimes your initial price point might be dragged down by an outside influence as well. An investor may think the price you set when you pitch your product is ridiculous, and that might knock your confidence in your business plan. 
Of course, you need to make a profit, but you also need to attract people to your product, and that won't be done if you rack up the price point for a double return. Be flexible in how you want to price your product, and be willing to cut discount deals with other healthcare businesses if you're choosing to supply, rather than operate. After all, there are many pricing strategies out there, and you don't have to pick and choose; they can be combined for profit effectiveness. 
Balancing the Personal and Professional
It's not only monetary costs that you'll need to consider as a medical entrepreneur. You'll also have to take into account the demanding work you're about to do, and how that's going to affect your work/life balance. Sure, you have experience in a medical field or two, but now you're not only on the clinic floor going back and forth, but you're in charge as well. That's at least a double workflow! 
There's also a good chance you'll need to put some of your company's funding up from your own bank account, at least in the early stages of operations. This could be another blow to the separation between your personal and professional life, and could further serve to blur these lines. You may be working 12+ plus hour shifts, paying with your own money, and being on call 24/7 – it takes some getting used to, and needs to be prepared for. 
Keeping Your Healthcare Accessible 
As a medical entrepreneur in 2022, it's better than ever to go where the need is. The pandemic has shown us just how short supply some medical services and supply can be, such as PPE, testing equipment, and the lack of available Primary Care appointments around the world. And as someone who wants to serve the market and their community in equal measure, it's going to be hard to look between both the profit you make and the people you serve. 
You may need to cut profits completely at some moments, in order to allow your patient list a chance to access the healthcare they deserve. One the good days you may only break even, and if you make a profit at all, it'll be a small one. Even via the mix of pricing strategies you may use, the early months of your company's life may dip into the red more often than you're comfortable with. 
As a result, you'll need to be careful not to invest too much into marketing during this stage – the more you give during a bad month will have a knock on effect, even if your market research showed there was a clear demand for your product or service in the first place. Letting the 'dust' settle brings a balance of its own, and allows you time to further your healthcare strategy for the better. 
Becoming a medical entrepreneur is going to carry some very heavy costs, for your career ambitions, your own bank account, and the sum total investment you can drum up right now. Make sure you keep this point in mind at all times, and do plenty of research!