Mar 9
2019
Salesforce Delivers Health Cloud Innovations to Personalize Patient Experiences, Improve Outcomes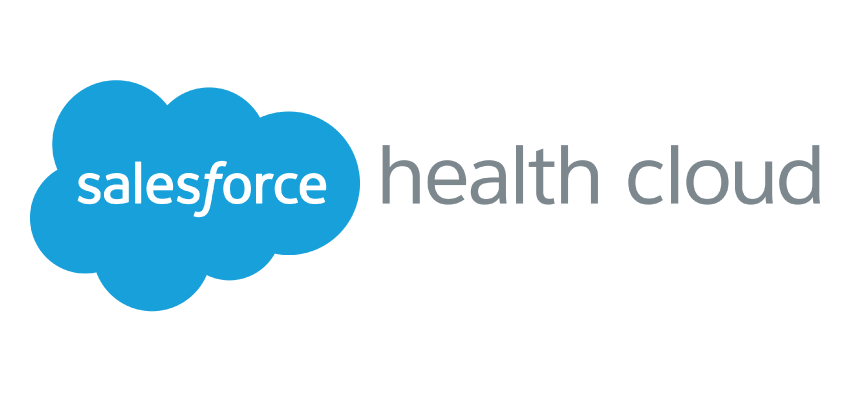 Salesforce announces new additions to Salesforce Health Cloud that improve healthcare through connected, intelligent patient engagement. Health Cloud brings CRM to healthcare, enabling providers like Piedmont Healthcare and 180 Health Partners to personalize patient interactions and improve outcomes. With new social determinants of health capabilities, care teams have a complete patient profile, empowering them to connect the care journey and deliver the personalized experiences that patients expect.
"As a not-for-profit, community health system, it is critical that we put the patient experience at the center of everything we do," said Andrew Chang, executive director of marketing and physician outreach at Piedmont Healthcare. "Salesforce has enabled us to engage with our patients and help them get easier access to care, on their terms, by personalizing how we connect with them and using new ways to book appointments online."
Introducing Salesforce innovations for healthcare
Salesforce Health Cloud's new capabilities power complete patient profiles, relevant patient communications, and convenient, connected in-home care, including:
Social Determinants of Health: While medical care continues to improve at a steady pace, that alone cannot address the 80 percent  to 90 percent of modifiable contributors to healthy outcomes, such as living conditions, socioeconomic status and environmental factors. These social determinants of health are frequently not identified by care providers, as systems for tracking and surfacing them are siloed in electronic health record (EHR) systems that require manual updates and are difficult to use.
Now care providers can capture critical social determinant information – such as a patient's transportation options, housing status and care network, and access it in a patient profile – directly within Health Cloud. This gives the provider a more complete view of the critical factors that influence wellness, adherence and outcomes, all on one connected platform.
For example, a care provider that wants to limit a patient's risk for readmission can know if the patient has access to transportation, or the ability to purchase healthy meals. Similarly, a life science organization that wants to help patients adhere to their therapies or properly use their medical devices can see a patient's employment status and living arrangements, and thus offer the necessary level of financial and in-home support. A payer organization can deliver personalized preventive or wellness materials to members based on the member's education or reading level.
Mobile-First In-Home Care Collaboration: Large groups of care providers are increasingly working together to address patient needs, with care frequently extending into patient homes. Yet disparate systems used to manage and connect care coordinators, dispatchers and in-home care providers limit collaboration. Field Service Lightning can help bring healthcare teams together on a single platform that meets the strict standards for sensitive patient data protection, covered by our HIPAA BAA.
With field service lightning for Health Cloud, home health organizations can connect their entire workforce. Dispatchers can schedule and send on-site specialists to a home by automating scheduling based on skills, availability and location. Home nurses can manage cases in real-time by connecting with other providers using the Field Service Lightning mobile app.
Personalized Patient Journeys: Connecting with patients via the channels they use most is essential to providing them with a personalized experience. With a new integration between Health Cloud and Salesforce Marketing Cloud, providers can personalize campaigns and patient journeys at scale. Now, providers can segment and enroll patients into campaigns and journeys, allowing them to monitor clinical and non-clinical engagements all within Health Cloud.
For example, if a provider is holding a skin care clinic and wants to provide additional information about sunscreen to patients, they would build a patient list within Health Cloud, and then use the power of Marketing Cloud to engage across email, mobile and social channels. Additionally, enhancements to Health Cloud now display when patients have been added to campaigns, helping a provider understand every touchpoint in context of the patient journey, improving the consistency and quality of patient engagement.
In addition, KLAS recognized Salesforce with the Category Leader Award in CRM for Healthcare in its 2019 Best in KLAS: Software and Services, acknowledging Salesforce as the top-ranked solution for providers.
"Our research shows it is increasingly important for healthcare organizations to be patient-centric," said Adam Cherrington, research director, patient engagement at KLAS Research. "Bringing together social determinants and other data sources to enrich patient profiles and increase care team collaboration is a crucial step for organizations in this regard."
Salesforce partners extend capabilities of Health Cloud
The Salesforce platform includes a comprehensive ecosystem of partners that extend the power of Health Cloud. Salesforce consulting partners such as Accenture, Deloitte Consulting LLP's Deloitte Digital, Huron, IQVIA, Silverline, Simplus and Torrent Consulting help their customers build unique healthcare solutions using Health Cloud. Independent Software Vendor (ISV) partners continue to develop and iterate on solutions that fully integrate with Health Cloud. Many of these solutions are available on Salesforce AppExchange, the world's leading enterprise cloud marketplace. Innovative ISV partners include:
Bridge Connector: Bridge Connector, available on AppExchange, is a data-driven workflow engine specializing in accelerated electronic health record and third-party application integrations with Health Cloud.
Deloitte ConvergeHEALTH Patient Connect™: Patient Connect, an ISV Managed Package, delivers consistent high-touch patient engagement across multiple channels, and enables adherence and care coordination for almost 1 million patient's full care network across 17 countries.
Evariant: The Evariant Patients for Life platform, built on the Salesforce Platform, integrates healthcare business data across systems, empowering marketing, business development and physician liaison teams to enhance patient acquisition and retention strategies.
Formativ Health: Formativ Health's new DASH app helps health systems schedule efficiently, cutting appointment wait times and improving patients' experience with physicians.
Geneia: The Geneia Theon Platform is accelerating patient-centric healthcare with Health Cloud, enabling physician practices and payers to better anticipate and meet the needs of rising, high-risk and chronically ill patients.
Kyruus: Kyruus's ProviderMatch for Salesforce app gives health system access centers an efficient process for matching and booking patients with the right providers from within Health Cloud.
LiveData: LiveData's PeriOp Manager integrates with Health Cloud to help surgical teams plan, coordinate and analyze surgeries.
PointClickCare: PointClickCare integrates with Health Cloud to provide hospitals and health systems with insight to coordinate easier care transitions.
"Our industry continues to centralize and integrate patient data, but it is critical that we stay focused on improving the patient experience," said Ashwini Zenooz, MD, SVP & GM of healthcare and life sciences at Salesforce. "By surfacing critical factors of a patient's life in a single view, we empower care providers to personalize patient care experiences and improve outcomes with the world's most trusted CRM technology."
Pricing and Availability
Salesforce Health Cloud is generally available starting at $275 per user, per month. Social Determinants of Health are included with a Health Cloud license. Marketing Cloud and Field Service Lightning are available at an additional license cost.