Aug 22
2019
New HL7 FHIR Accelerator Project Aims to Improve Interoperability of Social Determinants of Health Data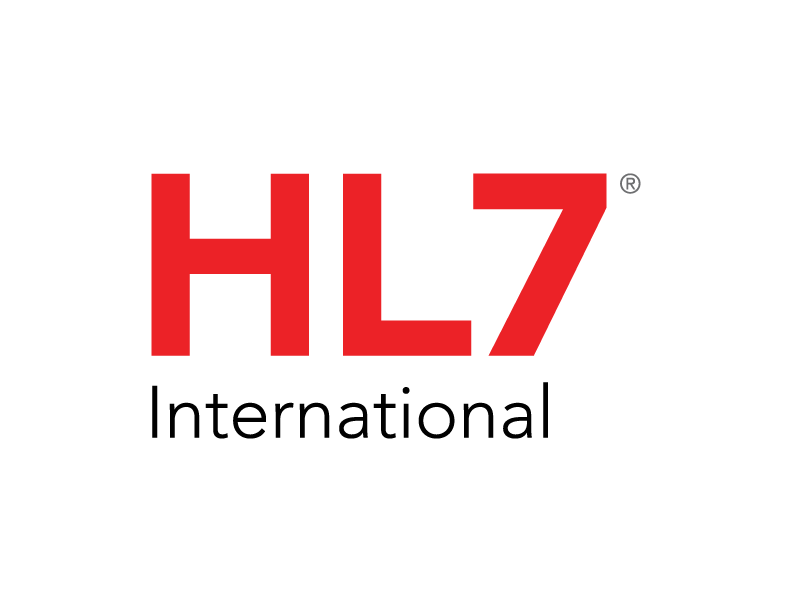 Health Level Seven International (HL7), the global authority for interoperability in health information technology, and the American Academy of Family Physicians (AAFP), the only medical society devoted solely to primary care, are pleased to announce that the Gravity Project is now part of the HL7 FHIR Accelerator Program.
The Gravity Project aims to standardize medical codes to facilitate the use of social determinants of health-related data in patient care, care coordination between the health and human services sectors, population health management, value-based payment and clinical research. Social determinants of health (SDOH) are the conditions in which people are born, grow, work, live, and age, and the wider set of forces and systems shaping the conditions of daily life.
The HL7 FHIR Accelerator Program is designed to assist implementers across the health care spectrum to create HL7 FHIR implementation guides and other products than can facilitate FHIR acceleration and adoption activities. Other projects within the Accelerator Program include Argonaut, Da Vinci and CARIN Alliance.
Why the Gravity Project? Unmet social needs including limited access to food, transportation and housing can negatively impact health outcomes. Research has demonstrated that addressing social and medical needs in tandem improves health outcomes and lowers costs.
"Progress in patient care and research has made significant strides with the emergence of the HL7 FHIR Accelerator Program," said HL7 International CEO Charles Jaffe, MD, PhD. "By incorporating the social determinants of health care into our decision process, the Gravity Project will help to transform care delivery and health analytics."
In this context of mounting interest around collecting and using SDoH data in healthcare settings, new challenges have emerged related to the capacity of existing medical terminology standards to effectively capture, use and exchange the necessary data.
The Social Interventions Research and Evaluation Network (SIREN) at the Center for Health and Community, University of California, San Francisco, was an early catalyst of the Gravity Project, convening a diverse group of stakeholders as early as November 2017 to develop a strategy for achieving consensus-based comprehensive coding standards for SDOH data capture in EHR systems.
"With funding from the Robert Wood Johnson Foundation and in partnership with EMI Advisors LLC, SIREN is pleased to be working with multiple stakeholders to meet the rapidly expanding market needs around SDOH data documentation and interoperability," said SIREN Director and UCSF associate professor of Family and Community Medicine, Laura Gottlieb, MD, MPH. "Building on work originally supported by Kaiser Permanente and the Robert Wood Johnson Foundation, the Gravity Project's new partnership with HL7 will strengthen the capacity for SDOH information exchange between stakeholders, including clinical providers, patients, community organizations and payers."
The Gravity Project has established a public collaborative process initially focused on three domains: food security, housing stability and quality, and transportation access. The project is working to:
Develop use cases to support documentation for screening, diagnosis, treatment/intervention, and planning activities within EHR and related systems;
Identify common data elements and their associated value sets to support the uses cases;
Develop a consensus-based set of recommendations on how best to capture and group these data elements for interoperable electronic exchange and aggregation; and
Develop an HL7 Fast Health Interoperability Resource (FHIR) Implementation Guide based on the defined use cases and associated data sets.
"The AAFP is pleased to act as convener for the Gravity Project and support information interoperability efforts," said Shawn Martin, senior vice president of advocacy, practice advancement and policy for the American Academy of Family Physicians. "Our vision is to transform health care by addressing the social determinants of health through efforts such as our innovative HealthLandscape geoanalytics platform and The EveryONE Project to help family physicians take action and confront health disparities head-on. The important work of the Gravity Project will advance data exchange and allow family physicians to better care for patients and communities."
The Blue Cross Blue Shield Association (BCBSA) is an active member of HL7's initiatives to advance interoperability, and has joined SIREN and AmeriHealth Caritas in co-sponsoring the Gravity Project launch. Additionally, both the BCBS System and AmeriHealth Caritas have several programs in place to address SDOH, including actively collecting SDOH health data, engaging community health workers, providing rides to doctor appointments, and delivering healthy, affordable meals to people's homes.
"The social and environmental conditions in which we live, such as access to healthy food and housing or reliable transportation, are critical to our health," said Dr. Trent Haywood, chief medical officer for BCBSA and president of the Blue Cross Blue Shield Institute. "The Gravity Project will help enable the data interoperability that allows the entire health care community to address barriers that limit the ability to achieve optimal health."
The Gravity Project has convened more than 500 experts from across the nation including clinical and community-based provider groups and payers to health technology developers and standards stewards, to collaboratively develop recommendations for how best to capture data about food, housing, and transportation risks and needs, for interoperable electronic health information exchange.
"AmeriHealth Caritas has been actively collecting social determinants of health data from member households for the past two years to help us better address their needs," said Andrea Gelzer, MD, senior vice president of medical affairs for AmeriHealth Caritas. "The Gravity Project affirms our collective belief that standardizing the ways in which we all collect data will enable providers, plans, and other supportive agencies to quickly and more strategically mobilize care for the populations we serve."
Participation in the Gravity Project is open to all interested organizations and individuals.
"We are pleased to coordinate and facilitate an open, transparent, and virtual community via the HL7 suite of collaboration tools," said Evelyn Gallego, MBA, MPH, CPHIMS, program manager for the Gravity Project, and EMI Advisors CEO. "We invite all interested parties to visit the HL7 Confluence page to learn more about the Gravity Project, including how to become a participant and/or a sponsor of this important endeavor."
For more information about the HL7 FHIR Accelerator Program, visit www.hl7.org/about/fhiraccelerator.