Aug 25
2022
Diminishing Patient Privacy Dangers From The Increased Reliance On Telehealth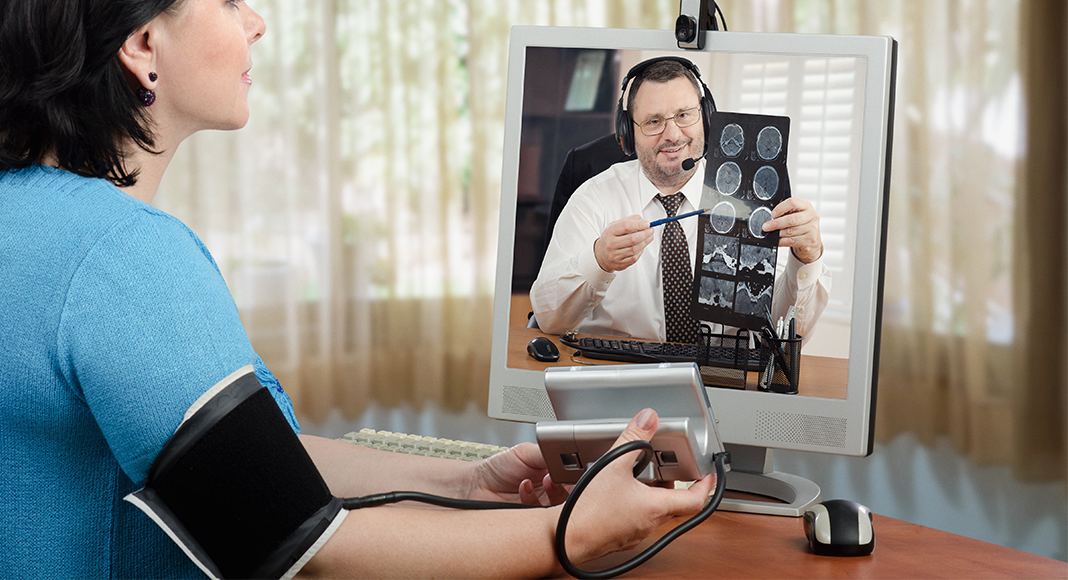 The convenience of telehealth, both for the medical professional and the patient, is a strength that can't be overstated. Telehealth, or telemedicine, empowers patients to have better access to quality care at more affordable prices. As a result, telehealth and telemedicine have seen a sharp increase in use and popularity over the past few years. 
There are many explanations as to why that uptick has occurred, from the practice becoming routine during the pandemic, an increase in access to more technology, and a demand for more convenient, affordable healthcare.
Telemedicine has been shown to reduce the number of admissions and readmissions to hospitals in patients that frequently use telehealth over traditional in-person health appointments. 
Telehealth benefits for patients include:
Reduction in initial hospitalizations

More convenient 

Better access to quality care

Reduction of the impact on emergency care

Departmental visits are reduced

Improved patient engagement

Enhanced patient education and care

Lowered costs for treatment 
With telehealth becoming more commonplace, there will continue to be an evolution in the speed and quality of care available. Reducing foot traffic in emergency wards and hospitals, in general, will make for a better patient experience when in-person care is needed. 
The concern, however, is with the unsecured nature of online video and third-party apps that may compromise patient confidentiality. The reliance on mobile devices and unsecured internet access exponentially increase the potential for compromised data and information. 
Protecting patient confidentiality and information is more than just a business practice; it's a requirement by law. 
There is a value to protecting patients' privacy that extends to the individual and society. The benefits to society are derived from protecting a person's privacy by being able to conduct research and public health options while keeping the individual's dignity intact.
The federal code of electronic health information security, as outlined by the HHS, outlines the protection of information and information systems from unauthorized access, use, disclosure, disruptions, modification, or destruction. 
To secure health IT information and data, you need comprehensive security protocols in place. 
Password and user authentication: Creating multiple steps to log in with a password and authentication is inconvenient but adds layers of security when granting access to sensitive information. 
Enable encryption on all in-house devices: Adding an extra layer of security for inbound and outbound data through the use of encryption technology that is only accessible from the sending source and receiver will protect your and your patient's confidentiality. 
Segment your data: Keep all sensitive information on a need-to-know basis. A segment that has access to all the data sets limits for individuals who need some access but not all of it. 
This classification system is similar to what governments use for classified information. In order to access extremely sensitive information, you need to have a legitimate purpose, have the proper clearance, and then relinquish the access when your primary job has concluded.  
Provide remote disabling and wiping capabilities: For tablets, phones, and other handhelds, installing a remote wiping feature and having the ability to disable a device is a crucial function to have with your devices. In the case of lost or stolen devices, you can lock, disable, or wipe all data and access information. 
Disable and lock file sharing apps: File sharing apps allow users to connect and access other computer files and may allow for unauthorized access. Therefore, disabling or locking file-sharing apps is highly recommended. 
Install firewalls: Having a firewall installed on all devices will protect against unauthorized connections. 
Install security software: Security software will provide an additional layer to protect against malicious apps, viruses, malware, and spyware. 
Use private VPNs and Wi-Fi: Accessing public Wi-Fi can open your devices to unauthorized access and allow unauthorized users to intercept your data. A private VPN, or Virtual Private Network, will help add an extra layer of protection when using devices outside the office. 
Industries That Benefit From These Extra Security Precautions
The need for increased IT security has spread across various industries, from e-commerce to manufacturing to personal finance, banking, and more.  The leader for increased security in IT is the health profession and sectors that need to boost their security protocols and systems, including:
Private medical practices

HMO's

Dental offices

Medical and health research centers

Holistic health centers

Health insurance providers

Government agencies
The more sensitive the data and information, the more crucial it is to keep it safe. 
Providing top-notch, affordable, accessible, and convenient care is a buzzword in the healthcare industry these days. 
Protecting your patient's privacy requires that you establish a security protocol above and beyond what is required by law. The strength of your health IT security is the foundation on which the rest of your healthcare practice sits.