Oct 15
2020
Career Opportunities In Health and Fitness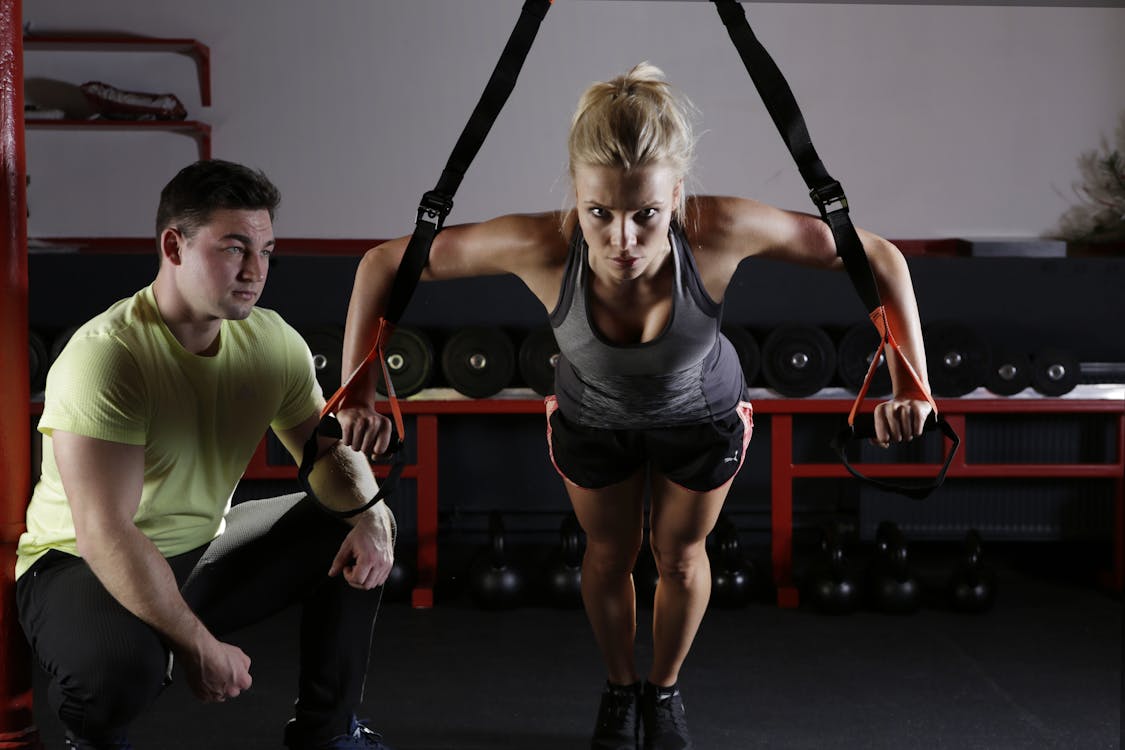 As people worldwide become more and more aware of various health issues related to obesity and poor lifestyle choices, fitness has made its way in their lives in one way or another. Whether it be walking in the park or doing high-intensity cardio, everybody wants to be as fit as they can be.
Because of such a rise, there has been an increasing demand for individuals in the health and fitness sector. When it comes to careers in the health and fitness sector, we often think about personal trainers, gym instructors, and yoga instructors. However, these are not the only career paths individuals can take if they wish to apply their trade in such a field.
If you are someone who is a fitness freak and wants to try their hand in the field of health and fitness, then you have come to the right place. Today, in this article, we will share some health and fitness career opportunities that might be perfect for you. Some of these career opportunities are listed as follows:
Nutritionist
Following a good diet is an integral component of having good health. When you work as a nutritionist, you will be responsible for creating dietary schedules for your clients. These can either be to help a client lose weight or to avoid health-related issues. Nutritionists also design diet plans for clients, such as athletes, who want to get in shape to perform the best they can.
To become a nutritionist, there are a number of certifications you can pursue, you need to complete a four-year degree in nutrition and acquire a state license. Nutritionists usually work at their clinics, schools, universities, colleges, or professional sports teams. The average annual salary of a nutritionist is around $26,000.
Athletic Trainer
An athletic trainer focuses his or her area of expertise around exercise rather than weight loss. They are usually part of a semi-professional or professional sports team and help players diagnose and treat injuries when exercising or playing on the field. Schools and universities also employ them to look after their sports teams, ensuring that their players are fit and healthy.
To work as an athletic trainer, an individual must complete a four-year bachelor's degree and acquire a practicing license to get employed by a professional sports team. An online exercise science bachelor's degree is the way to go if you want to work as an athletic trainer and avoid going to a physical university campus. The average pay of an athletic trainer is around $46,000 per year.
Sports Psychologist
It is sports psychologists' job to facilitate a person's mental fitness, self-confidence, and control over their sports. As an athlete should enjoy the sports he or she plays, a sports psychologist helps them maintain self-improvement and good mental health that will allow them to perform better on the field and in life.
To apply your trade as a sports psychologist, you need to complete a bachelor's degree in clinical or sports psychology and then complete a master's degree in the same field. Although a master's degree might not be a requirement, it will increase your chances of employment. The average annual pay of a sports psychologist is around $50,000 to $100,000.
Personal Trainer
This career choice is the fastest growing one in the field of health and fitness. According to the Bureau of Labor Statistics, career opportunities for personal trainers will grow by 24 percent from 2020 to 2021. Ranging from professional athletes looking to get match-fit to individuals looking to lose weight to improve their health, personal trainers usually work with clients everywhere.
To become a personal trainer, an individual needs to complete a 4-year bachelor's degree in fitness. They also require certification to practice their trade professionally. These include ACE, CPR, and CED certificates. The average salary of a personal trainer is around $23,000 per year.
The Final Words
Career opportunities in health and fitness will continue to grow as people start to take their health and fitness more seriously. Now is the time for fitness freaks to make a career out of what they love. To facilitate this passion for health and wellness, we have shared with you some health and fitness career opportunities that you can look into. After all, health is wealth.