Jan 23
2023
AI Isn't Just for Clinical Use: Here's How It's Changing Healthcare Outside the Exam Room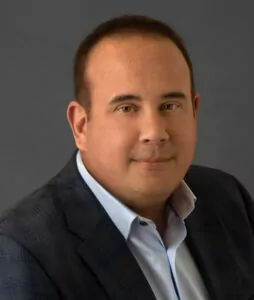 By Mike Peluso, chief technology officer, Rectangle Health
Artificial Intelligence (AI) has unlocked new possibilities that are pushing boundaries in healthcare. The U.S. Department of Veterans Affairs partnered with an AI company to create a system that diagnoses a deadly kidney disease up to 48 hours faster than a human could.
Virtual patients are utilized by medical schools, and Moxi the robot can be found in a Philadelphia-area hospital, performing non-clinical tasks so nurses can focus on their patients. The CDC says AI was even used as a research and public health tool at the height of the COVID-19 pandemic. AI advancements are quickly reshaping the healthcare experience for both the provider and the patient.
Beyond its critical uses in life-saving equipment, diagnosis, and treatment, AI can be harnessed to create innovative solutions on the administrative side — particularly through payment technologies. Let's dive into three ways AI can improve healthcare outside the exam room.
Provide accurate cost estimates
Healthcare is the only industry that arranges a service to a client (or in this case, a patient) without the client knowing the cost of the service up-front. However, government regulation surrounding price transparency has increased with the recent passing of the Health Care PRICE Transparency Act and the Transparency in Coverage Rule. As elected leaders continue the push for transparency through legislation, AI-based software will help execute those initiatives and allow for practices to report accurate up-front costs.
AI can quickly analyze trends in a data set of payments to then create a database of typical charges for a given type of service or insurance. That would give patients — at the very least — a predicted range for the cost of an appointment or procedure. It wouldn't be an exact number, but at least patients would have some sort of idea of how much money they will be spending. This would create more transparency between the provider and patient, therefore increasing trust in the relationship. AI is going to help the healthcare industry handle costs and payments in a clearer, more open way.
Streamline tasks for providers and patients
A McKinsey survey found that 89% of Americans made some kind of digital payment in 2022 and 62% used two or more forms of digital payments. We've seen this trend go from futuristic pipedream to reality in other sectors, and the healthcare industry needs to weave in AI capabilities to keep up.
Patients can already benefit from online payment platforms that remember credit card numbers and addresses, and then automatically fill forms. It makes the patient's life that much easier during the arguably most difficult part of the healthcare visit. AI tools can help pre-authorize insurance, automatically follow up on unpaid bills, and maintain patient records, streamlining several workflows on the back-end to save administrators time and money.
The Association of American Medical Colleges predicts the U.S. will see a shortage of up to 139,000 physicians by 2033.  AI-based administration tools that assist with patient payments are an imperative to ease the burden on short-staffed practices, allowing them to focus on providing the best care.
Mitigate fraudulent payments
According to IBM, the average cost of a healthcare data breach was $10.1 million in 2022, far and away the most expensive out of all the industries researched. Malicious threats have only increased in recent years, driving Congress to introduce a bill that requires the Department of Health and Human Services improve the cybersecurity of the healthcare and public health sectors. AI tools offer the power to combat online security threats and keep critical patient information safe.
AI can easily anticipate and identify online payment fraud much more quickly than a human ever could. The National Heath Care Anti-Fraud Association estimates, conservatively, that healthcare fraud costs the United States about $68 billion annually — 3% of the nation's total healthcare spending. With AI-based software, transactions are discovered and prevented by fraud detection algorithms using large volumes of digital transaction data to identify abnormalities. AI can sift through patient payment data at your practice efficiently and immediately flag a questionable transaction before it even goes through. It saves healthcare administrations the time and cost of dealing with fraudulent payments after the fact.
We're only scratching the surface of ways AI can improve the healthcare industry. Its ability to manage and analyze large amounts of data holds promise to streamline both clinical processes and administrative functions. This isn't to say that AI will replace an entire practice's administrative staff or clinicians that make diagnoses. AI is a powerful tool that can aid hard-working healthcare employees and continue to find new efficiencies that improve the experience of both patients and practices.