Mar 30
2022
7 Survival Tips For Travel Nurses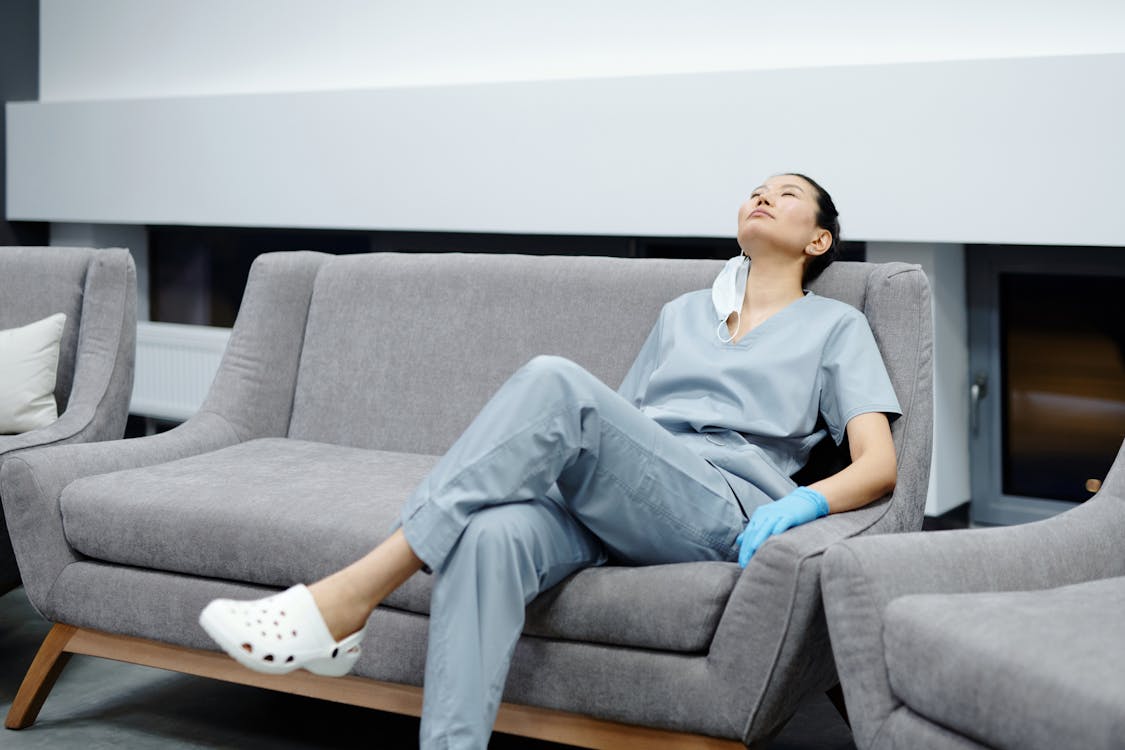 Nursing can be an exciting profession if you opt to become a travel nurse since you'll always be on the go. Still, the job comes with some unique challenges associated with the niche that may turn your life upside down. You probably opted for this profession for the perks it offers. But, if you are here, it means you are growing weary of your routine and finding it difficult to cope. But don't fret; we are here to help!
While it may seem appealing at first, a travel nurse's job is demanding and physiologically taxing. Leaving your family for new assignments, settling in unfamiliar places, pinning down grocery stores and gyms, and finding healthy meals along the way is not easy. Whether you are a rookie travel nurse or a seasoned one with a few years of experience under your belt, you find this relatable, right?
However, you can make your new journey easier by sticking to a few survival tips. Keep reading to find a few of these and adopt the ones you find helpful.
Choose the right study program
If you plan to further your education alongside continuing your nursing practice- which you should, consider online education. It will level up your nursing practice and help you achieve the ideal work-life balance. As healthcare keeps evolving, nurses must be skilled in various areas to compete in the increasing competition.
For example, the primary reason for RN to BSN programs increase in Texas is its highly competitive healthcare industry, which is compelling more nurses to advance their careers online. Thus, as a travel nurse, you can ease your busy schedule with flexible online programs. This way, you can acquire specialized skills and adopt different nursing roles to take your career to the next level.
Get the necessary documentation done
Before you hit the road, there are certain things you need to take care of. Especially if you are new in this field, you need to keep in mind the following few things to avoid any surprises on your way.
Never start your drive before you sign the contract. This way, you'll have something to fall back on if something unexpected happens during the assignment.
Figure out and verify your weekly take-home pay. Before signing the contract, ask about the hourly rate for taxable and nontaxable income so you can track what you will be receiving at the end of the assignment.
Clarify what the agency considers as holidays and determine reasonable pay for overtime and holidays.
Create a timetable
Creating and following a timetable may seem like a childish idea to a travel nurse. But believe it or not, a good timetable will organize your chaotic life and save you time for sightseeing and exploring new places. Isn't this why you became a travel nurse in the first place?
So, if you want to avoid burnout, create a timetable and get the most out of your work life. All you need to do is set the time for everything that constitutes your day. Don't forget to incorporate a few healthy habits for a healthy lifestyle. For example, incorporate some time for exercise, power naps, and a hobby to soothe your mind and body. Following a timetable will help you strike the perfect work-life balance and get your life going.
Never accept low-paying jobs
Although travel nursing jobs offer some unparalleled experiences to aspirants, this is not always the case. Most new nurses face the drawbacks of this unique profession. For example, some agencies may offer low wages for assignments despite the amount of work. This way, many travel nurses get exploited. So, it is advisable to never settle for low-paying jobs.
Instead, look for more work and get paid reasonably for your efforts. Compare the pay rate of 3 to 4 agencies and sign up for one that aligns with your financial needs. Thorough research on the job offers of various agencies will help you pin down the one that suits you the most.
Find your stress reduction technique
Stress is likely to barge in when you're working on different assignments, dealing with various patients, struggling with meeting deadlines, and not enjoying a personal life. This stress may prevail and take over you if you fail to pay attention.
There are many effective techniques to manage workplace stress. All you need to do is identify one that works best for you. For example, you can try meditation, yoga, aromatherapy, or simply exercising can work wonders for you. A pro tip is to take time away from your tight schedule and do something you love. It may include journaling, gardening, arts and craft, and many more. These activities will bring your stress to an optimal level.
Exercise every day
Exercise helps you stay active round the clock, improves your mood, boosts energy levels, and whatnot. Squeezing in a maximum of 20 minutes for exercise in your daily routine can help your body rejuvenate and ward off physical and mental stress and pain. You don't need a special workout for this purpose. Go for a brisk walk in the morning, lift a pair of dumbbells at home, or dance it out on your favorite playlist for 30 minutes every day.
Eat healthy as much as you can
Maintaining a healthy diet can be tough, especially when you're on the go and don't have time and a proper place to cook. Instead, you'll be tempted to eat junk food that is easily accessible. Looking for healthy meals in unfamiliar places is undoubtedly a taxing task. However, eating unhealthy food will take a toll on your health sooner or later.
Thus, eating healthy as much as possible is the best option to keep any disease symptoms at bay. A simple tip is to pack yourself a few fruits and vegetables and eat them whenever you find the time. Moreover, you can also Google some simple recipes to cook in less time and with fewer ingredients. Also, you can search Google for some healthy dining options in town.
Conclusion
The life of a travel nurse is full of challenges, ups and downs, burnouts, and more. Challenges apart, this job will also give you fulfillment and satisfaction with some once-in-a-lifetime experiences. As a travel nurse, you can minimize the negative impact of job-related problems by sticking to some helpful tips. For example, reviewing and getting the documentation done beforehand will help you avoid any surprises later. By choosing the right study program, creating a timetable, eating healthy, exercising, and sticking to a stress-reduction technique, you can ensure a successful career and a healthy life.