Apr 12
2022
7 Advantages of A BSN Degree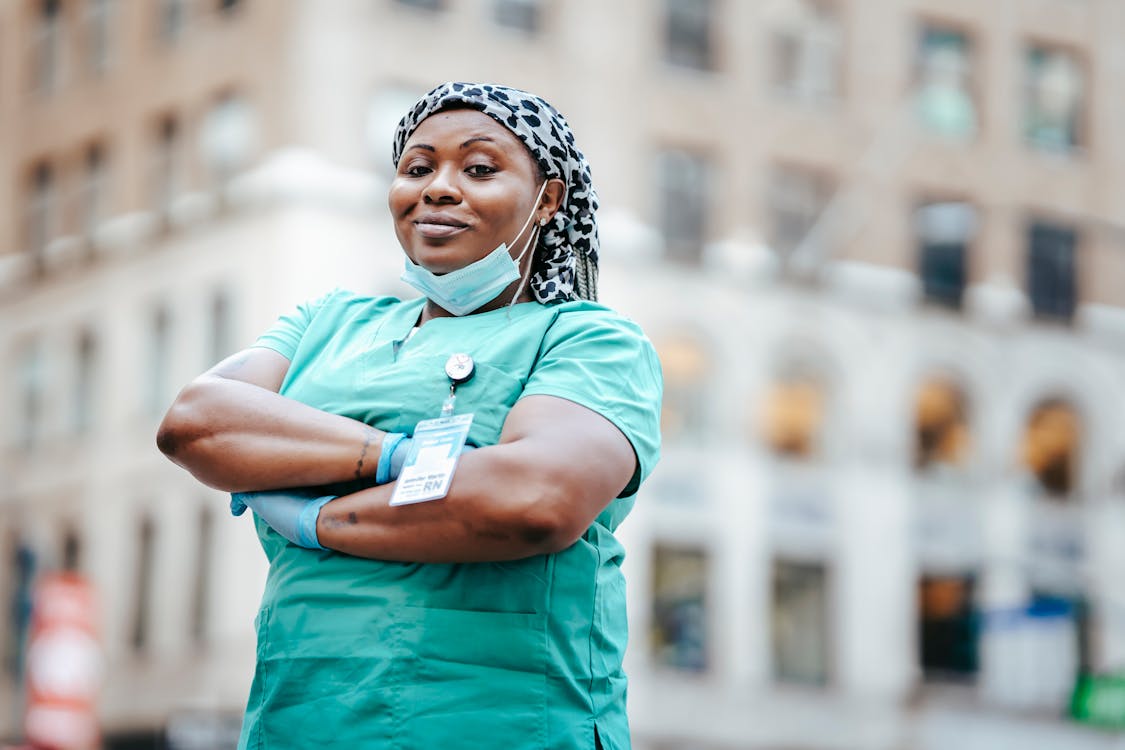 The healthcare industry promotes health by providing treatments and ensuring a better quality of patient's life by preventing health issues. While each healthcare professional serves a vital role in this industry, nurses play a central role. Nurses educate patients on health promotion, preventing health issues and injuries, and providing the necessary care and treatment.
With the evolving healthcare industry and the increased demand for skilled care providers, the need for nurses with advanced qualifications has never been greater before. Today, most healthcare facilities hire nurses who are either RNs (registered nurses) or possess a BSN (Bachelor of Science in Nursing) degree.
Getting a BSN Degree
Nurses are the frontline workers in a healthcare facility as they directly contact the patient. Therefore, it becomes critical for them to have a BSN degree, to gain necessary clinical skills, and enhance their practical knowledge to provide expert care to patients. As a result, most RNs are now pursuing a BSN degree to help them get ahead in their careers.
Several institutions offer an online BSN degree program to help nurses pursue education part-time full-time. This RN to BSN online program helps them expand their knowledge of patients from diverse backgrounds, learn healthcare promotion strategies to improve patient outcomes and use information technology to manage and disseminate information for improved decision-making in healthcare.
This program offers prospective nurses multiple advantages, including high earning potential, career mobility, and career advancements, with advanced skills and knowledge in nursing practice.
Advantages of a BSN Degree
A BSN degree encompasses theoretical courses alongside clinical rotations and healthcare classes relevant to the career of nursing. Whether you want to climb the career ladder or make a difference in patients' lives through healthcare interventions, this program's knowledge and practical skills offer you the chance to make the right choice. Let's discuss some of the advantages that a BSN degree program offers.
Diverse Career Opportunities
Even though RNs work almost everywhere in healthcare facilities, some nursing opportunities are only open to BSN degree holders. For instance, it is mandatory for clinical research nurses, school nurses, and US military nurses to have a BSN degree.
A degree in Nursing also offers specialization opportunities in oncology, pediatrics, surgery, diabetes, and many more. Thus, you get the liberty to pursue your passion of serving in any area of your choice as a nurse.
A BSN also helps you move into educational or administrative roles such as nurse administrators and nurse educators. Both these roles have different responsibilities in different settings.
Increased Earning Potential
With a BSN degree, it becomes easier to find career opportunities, but you also get a boost in your earning potential. According to Payscale, the average annual income for BSN-holding nurses is around $84,000, which is better than an RN's income.
Enhancing your education by getting a BSN degree qualifies you for higher-level positions, and those positions pay you the best salaries in this domain. So the more you invest in your education, the more you are going to earn.
Path to Career Advancement
If you wish to pursue a leadership position or join a desirable position in another hospital, a BSN degree will surely help you. It gives you more autonomy by helping you advance your skills and decide where you want to work. You may wish to pursue a career in a hospital setting or work as a manager, and the choice is all yours.
BSN degree gives you options such as working in pediatric/cardiology ICU or as a quality assurance coordinator.
Bridge towards Higher Education
A BSN can serve as a bridge towards higher education as a Master of Science in Nursing (MSN). These programs usually take two to three years to complete. An MSN degree holder gets lucrative job opportunities and gets to work in leadership roles.
With the emphasis on new research methods and delivering quality care to patients, the need for BSN to MSN degree becomes greater.
It may become compulsory to earn a BSN
Today, most hospitals prefer nurses with a BSN degree for their excellence and innovation in nursing practice and patient quality care. BSN degree holders undergo a comprehensive program aimed at developing skills required to work in a challenging and technologically driven healthcare environment. In addition, the extensive knowledge of nursing research, social and physical sciences, and community health provides them the ability to meet the evolving needs of the healthcare system.
Quality care for Patients
The quality of patient care is directly related to the higher education of nurses. The more qualified a nurse is, the lower the chance of medication errors and mortality rates. In addition, there would be positive patient outcomes when a nurse knows how to handle a patient who needs critical care and treatment.
Advanced knowledge and skills
The courses offered in the BSN curriculum expand the knowledge and expertise of aspiring BSN holders. These courses include physiology, pharmacology, anatomy, chemistry, microbiology, community health nursing, fundamentals of nursing practice, collaborative leadership and management, and pathophysiology. In addition, the variety of courses taken in particular areas results in enhancing the knowledge and skills of BSN holders.
A BSN degree holder develops critical thinking skills for effective decision-making in improving patient health outcomes.
Conclusion
A nurse's job can be tiring most of the time, and it might seem difficult to pursue a degree with your existing workload. But RN to BSN online programs will boost your earning potential and career opportunities by advancing your critical thinking and decision-making skills that affect patient health outcomes. With the advanced qualification, you also improve job security by serving in leadership and managerial roles.
With the majority of hospitals seeking advanced patient care and improved industrial practices, it may become compulsory to get a BSN degree to serve in a hospital setting. Not only does it expand your knowledge and skills to perform better in a healthcare role, but it also serves as a basis to pursue an even higher level of education like a master's degree in nursing.