Feb 23
2021
10 Ways To Boost Your Career As A Nurse Practitioner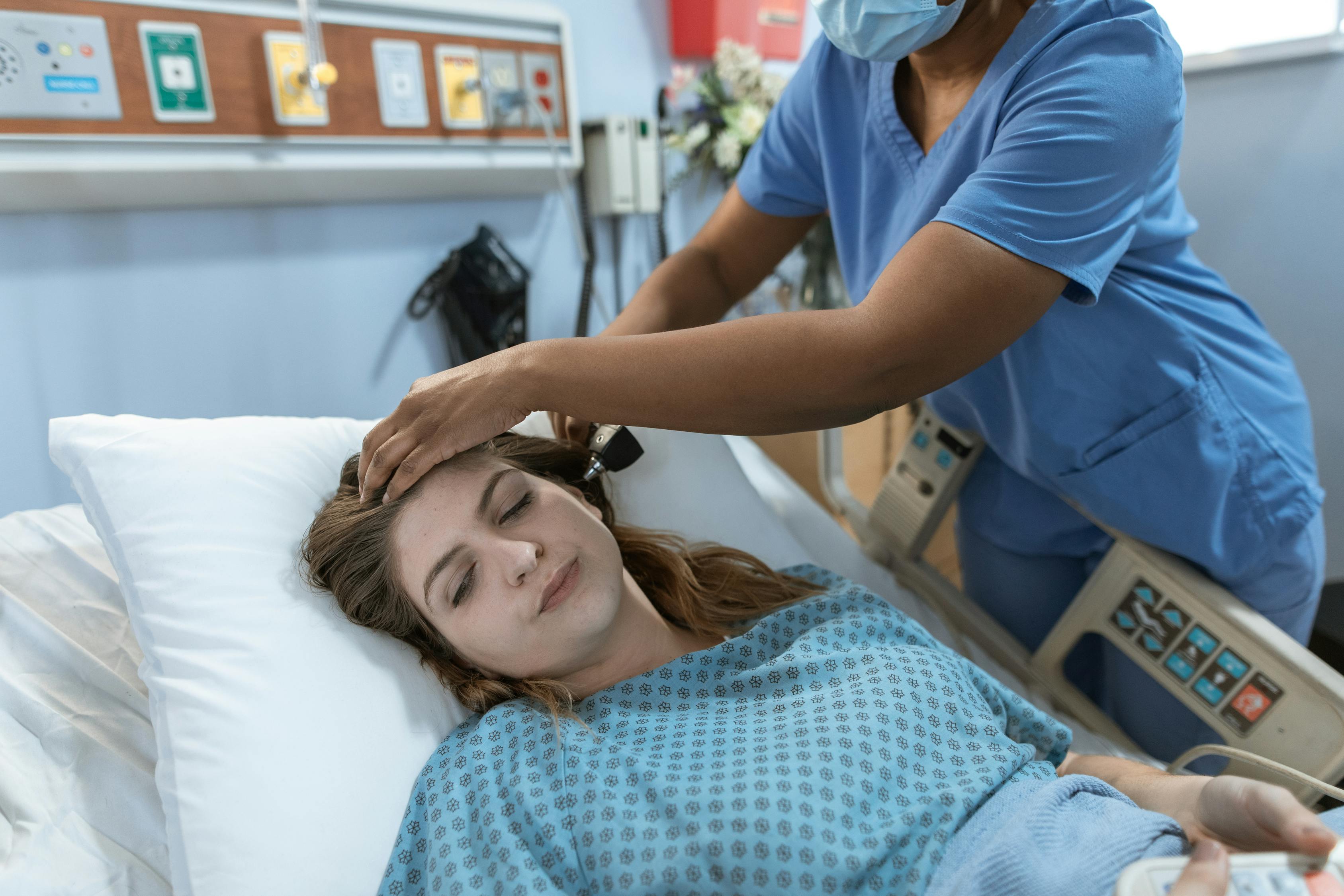 The emergence of coronavirus created a sudden requirement for more and better nurse practitioners worldwide. The healthcare professionals' willingness to fearlessly accept challenges has turned them into forefront fighters against a pandemic.
A nursing career can be both thrilling and exhausting. But it takes buckets of courage and loads of determination to advance in this profession. Here are ten methods for boosting your expertise in the medical field and strive for growth:
Acquire a specialty:
You can find numerous areas of specialization in the nursing profession. Pursuing a specialty boosts your chances to excel in the medical field. Nursing students select any subject they're interested in to gain excellence as a nursing practitioner. These areas include holistic, orthopedic, neuroscience, gastroenterology, and other niches. You don't just acquire in-depth knowledge regarding that specific area of care, but it also contributes to professional advancement. With a specialization, you can expect to achieve lucrative positions in the medical industry. The aftermaths of the pandemic have enhanced the importance of mental-health specialty modern nurses can pursue.
Get some experience:
You won't get a decent employment opportunity out of the blue after completing your education. High-paying jobs require individuals with some level of expertise, and this expertise comes with experience. So, make up your mind to seek internships during your academic journey. Also, you can leverage this tenure in the future for lucrative job offers. Remember that experience cultivates more knowledge, better job skills, and greater communication efficiency. An experienced nurse can tolerate the patient workload more effectively than an amateur nurse. If you dislike internships, you can always shadow a nurse practitioner to gain insights into this profession.
Continue your education:
Nursing is – similar to almost every other profession – a constantly-evolving vocation. That's why nurses must remain updated about the most recent developments in the healthcare field. Continued education helps nurse practitioners improve their knowledge and deliver the best patient care services. Acquiring a terminal degree in nursing can build your career and help you advance in the medical industry. DNP programs offer alternatives to research-focused doctorates. You can also try taking online medical courses and get a certification in PALS, which will be a great addition to your set of skills. The lowest acceptable level of nursing education to land a good job will continue to rise. Therefore, continued education has become essential for the survival of nurse practitioners in the future.
Find yourself a mentor:
Mentorship becomes an effective manner of acquiring some pre-employment experience in the nursing field. Mentorship isn't an official position. Instead, these are people who believe in you and help you surpass yourself. They allow assisting rookies in developing career objectives so their nursing practice can have a proper beginning. Moreover, some nursing institutes organize official mentorship programs where veteran nurses provide you career counseling. The trick of finding a good coach is to build a strong rapport with your seniors. Seek formal/informal training options within or outside your institute so you can keep polishing your nursing abilities.
Produce medical content:
This method won't just bolster your job skills but can also become an alternative source of income. Medical writing encompasses various types of content, including research papers, journals, and much more. You're writing to inform the public about a specific medical issue, so your textual-communication skills must be sharp. The range of information you'll provide depends on the nature of the audience you're dealing with throughout the content. Your readers might be medical professionals themselves or laymen who require extensive explanations. The average annual income of these content producers lies between $100,000 and $150,000 in the United States.
Hone your networking skills:
Networking is essential, and it begins from college. You start building relationships to support your future career. Therefore, a smart nurse makes connections within and outside of her/his healthcare organization. Networking has ceased to be a challenge after the normalization of social media platforms. You can find individuals who share your interests online and can help you advance in your career. Connectivity will also increase your know-how about the nursing field and the latest developments in the medical industry. So, don't underestimate the significance of associating with professionals. Maybe, you'll find an ideal mentor among the crowd via your networking skills.
Attend events:
Networking can become easier when you attend medical events and participate in conferences organized by healthcare professionals. These occasions allow you to learn from experts and connect with the leading minds within your industry. Find about the upcoming event at the nearest location. Furthermore, acquire membership of nursing-related organizations. These memberships can bolster your CV's value and transform you into a more valuable candidate for lucrative and influential positions. Your best options include the International Council of Nurses, the American Nurses Association, the Sigma Theta Tau, and others. You can find many more according to your specialty.
Pursue professionalism:
Nothing can benefit a nurse practitioner if she/he lacks the etiquette required in this industry. A professional healthcare provider bears an optimistic attitude, deals with people competently, and keeps a patient's information confidential. Sticking with the nursing code of ethics is the quickest route to success in this industry. It includes not just showing a sense of professionalism at work. But you also need to be faithful to your code of ethics at home. Many employers have developed a practice to monitor their candidates' Facebook and Twitter profiles. If they find some unacceptable stuff posted by the candidate, she/he might get removed from consideration.
Expand your study:
Following nursing blogs/articles can also help you stay updated with the current trends in your profession. Subscribe to the country's trusted medical journals. Continued education and a comprehensive study prepare you to meet future challenges since the profession won't stop evolving. However, the availability of information has now become convenient. Now, thousands of resources are accessible for a nurse practitioner with a few mouse clicks. These resources enhance your industry-awareness and serve as your firsthand experience with the modern world of nursing.
Promote your skills:
Your personality and qualities should become a separate advertisement of your nursing expertise. Therefore, it's also your responsibility to promote your qualifications and convince employers to avail of your services. Develop abilities attractive enough to get noticed by hiring managers so they'd prefer recruiting you. What makes you so charming an employee? Discover your selling points, and then prepare an "elevator pitch." Don't just depend on a stylish and verbose CV to present your abilities. Remember that proper interview skills can enhance even an average person's talents. So, work on your verbal-communication proficiency.
Conclusion
The nursing profession has room for much growth. According to BLS, registered nurses earn more than $70,000 on average with a bachelor's degree. Education and experience can boost your annual income and allow you to gain professional progression in this industry. The shortage of qualified nurse practitioners has created a gap for more graduates to join the workforce. Therefore, continued education and sharpened networking skills can increase your chances of career advancement.