Feb 7
2022
Ways To Generate Business For Your Medical Practice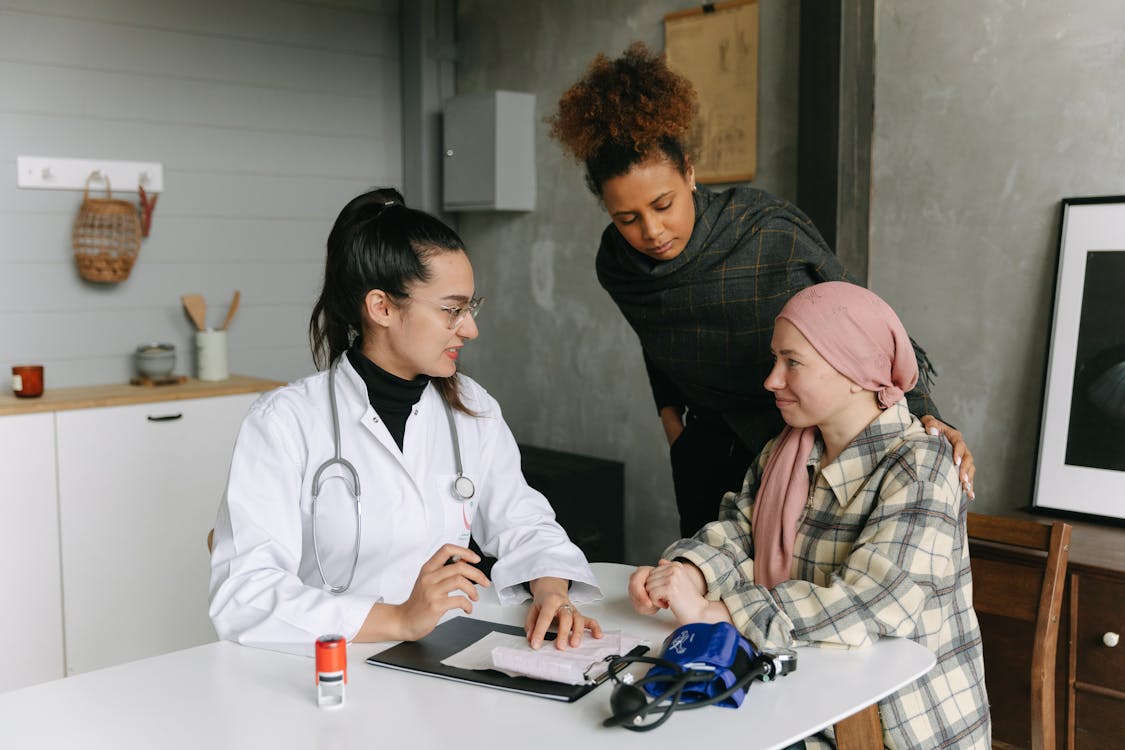 There are a number of ways to generate business for your medical practice. You may be wondering what the best methods are and how you can get started. This blog post will go over a few different strategies that you can use to bring in more patients and grow your business. It will also discuss the benefits of each method so that you can decide which ones are right for you.
Offer Free or Discounted Services
One of the best ways to attract new patients is by offering them free or discounted services. This could include a free consultation, a discount on their first visit, or even a coupon for a future appointment. You can promote your offer by placing ads in local newspapers or online, and you may also want to distribute flyers in your community.
The benefits of this strategy are that it's affordable and easy to implement, and it can bring in more patients from both nearby and distant areas. However, it's important to note that you'll need to maintain high-quality standards if you want to keep these patients coming back.
Participate In Community Events
Another great way to generate business for your medical practice is participating in community events. These can include health fairs, fundraisers, and other gatherings where people gather together with common interests. For example, if you're a doctor who specializes in treating children's ailments, then maybe there's an annual event at the local school that would be perfect for you! You'll want to make sure that your booth looks professional and welcoming, so it attracts people from across the room or street corner – but once they get inside, don't forget about handing out free samples of services or products too (and having some extra business cards on hand). Don't forget: donate whatever you can afford towards these events because this will show the organizing committee that you're invested in the community.
There are a few benefits to participating in community events. Firstly, it's a great way to get your name out there and attract new patients. Secondly, it can help strengthen relationships with current patients (and their families) by showing them that you're active in the community and care about more than just providing medical services. Finally, it's an excellent opportunity to network with other professionals in your field and learn from their experiences.
Start a Blog or Podcast
Blogging and podcasting are great ways to connect with potential patients on a more personal level. You can share information about your practice, post helpful tips or advice, and answer common questions that people may have. This will help build trust and credibility with potential patients, which can lead to them choosing you as their doctor in the future.
There are a few benefits of blogging and podcasting. Firstly, it's a great way to reach more people who may not be able to visit your practice in person. Secondly, it helps you stand out from the competition by providing valuable content that other doctors aren't sharing. Finally, it allows you to connect with patients on a deeper level, fostering long-term relationships that last for years to come.
Join or Start a Networking Group
Networking groups can be a great way to connect with potential patients, as well as other professionals in your field. You can join an existing group or start your own – the choice is up to you! When attending meetings, make sure to bring business cards and wear something professional. You'll also want to prepare a brief introduction about yourself and your medical practice so that people will know who you are and what you do.
The benefits of networking groups are numerous. Firstly, it's a great way to meet new people who may need your services in the future. Secondly, it allows you to stay up-to-date on the latest industry news and trends. Finally, it helps you build relationships with other professionals who can refer patients to you or provide valuable business advice.
Host An Open House or Other Event
Hosting an open house or other events at your practice is a great way to generate business. This can include seminars, workshops, and even social gatherings like charity events. Make sure you have plenty of food and drinks available for guests, as well as some promotional items such as pens with your logo on them. You'll also want to make sure there's enough parking space nearby, so people aren't driving around looking for spots all day long.
There are two reasons why hosting an event at your practice can be beneficial: firstly, it gives patients who may not know about you yet (or haven't visited in a while) a chance to see what services we offer; secondly, it allows us the opportunity to meet new people who might be interested in becoming future clients.
Have a User-Friendly Website
Having a user-friendly website is crucial for any business. But it's even more critical if you're in the medical field because people are naturally skeptical about doctors and their practices (whether they admit it or not). You need to have content that addresses these concerns head-on, as well as provides information about what services you offer and how patients can contact you.
An informative, professional-looking website will give your practice the credibility boost it needs to stand out from other medical facilities in town that may not be as established yet – plus, having one can help bring new customers through your doors! Introducing live chat for small business into your website will help make it more user-friendly and it allows customers to get answers to their questions.
Go the Extra Mile
When it comes to generating business for your medical practice, going the extra mile is always a good idea. This could mean anything from providing free consultations to patients who are considering surgery to offering gift cards as rewards for referring friends and family members. It's essential to be creative and come up with new ideas that will set you apart from the competition.
The bottom line is this: if you want your medical practice to thrive, you need to put in the extra effort necessary to generate new business. There are many different ways to do this, so choose the ones that best suit your needs and get started today.
Be Visible Online
In this day and age, it's essential to have a strong online presence if you want your business to succeed. This means having a website that's easy to find, as well as profiles on social media sites like Facebook, Twitter, and LinkedIn. It also includes making sure your practice is listed in local directories and online search engines.
The key here is consistency: make sure you're regularly updating your website and social media pages with fresh content, and be sure to respond promptly to any inquiries or comments from patients. By doing this, you'll not only establish yourself as an authority in the medical field, but you'll also show potential patients that you're serious about providing quality care.
Implement Digital Marketing Strategies
Digital marketing is a great way to reach out to more people and generate new business for your medical practice. This includes things like email marketing, SEO (search engine optimization), and PPC (pay-per-click) advertising. All of these strategies can be extremely effective in helping you attract more patients to your practice.
However, it's important to remember that each of these tactics requires time and effort to be successful. So if you're not familiar with digital marketing or don't have the resources to implement them yourself, it might be best to hire a professional who can help you out. By doing this, you'll be able to focus on what you do best – providing quality medical care – while the expert takes care of generating new business for you.
Create a Referral Program
The best way to generate new business for your medical practice is through word of mouth. This means that you need to get people talking about how great their experience was with your company, and one way to do this is by offering them something in return for referring others who might be interested in the same services. One idea could be a gift card or other incentive such as free office visits when they refer someone else over (and those individuals become patients too). You can also offer discounts on future appointments if they bring back their friends next time around!
Build Relationships with Other Healthcare Professionals
It's important not only to build relationships with other healthcare professionals but also to maintain them once established. There are many different ways to do this, such as by partnering with other professionals to offer joint services or by collaborating on educational events. You could also provide free consultations to other professionals in your field or simply refer patients to them when you're unable to help.
Relationships like these are beneficial for both parties involved and can help generate new business for your medical practice. So take the time to reach out and build connections with other healthcare providers in your area – you never know what kind of opportunities might come up!
In conclusion, generating new business for your medical practice can be a daunting task, but it's definitely not impossible. By following the tips outlined in this article, you'll be well on your way to bringing in more patients and expanding your business. So get started today and see the results for yourself!