Mar 27
2018
Health IT Startup: MedPilot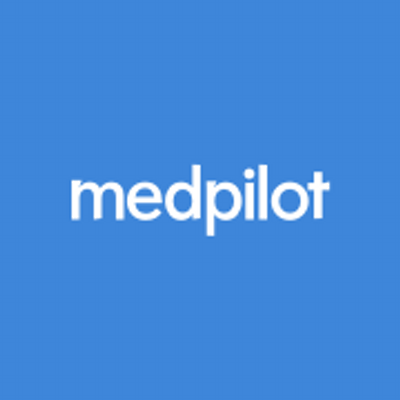 MedPilot uses patient demographic data and payment history information from the practice management system to categorize accounts in order to tailor content, frequency and message medium, boosting engagement rates and patient satisfaction.
Elevator pitch
MedPilot transforms patient financial care through technology-enabled services.
Founders' story
When Jacob Myers, our CEO, worked as a revenue cycle management consultant he noticed numerous solutions to help providers work with insurance companies, but saw a huge void on the patient side of the equation. MedPilot was founded to help providers more efficiently and effectively work with patients to help them understand and resolve their medical expenses.
Marketing/promotion strategy
MedPilot partners with practice management softwares and revenue cycle companies to help them add value to their provider clients who are interested in better patient solutions.
Market opportunity
Because of changes in the health insurance landscape, patients now account for more than 30 percent of healthcare payments. Providers used to overlook patients and only focus on collecting from insurance companies, however now patients can no longer be ignored.
Who are your competitors?
Most healthcare providers engage revenue cycle companies who specialize in insurance billing to also manage patient balances. The old school manual methods of working with patients is time-intensive and laborious, so these vendors don't put a lot of effort into helping patients.
How your company differentiates itself from the competition and what differentiates MedPilot?
Typically, revenue cycle teams only utilize costly patient statements and occasional phone calls. Now close your eyes and picture the exact opposite …
MedPilot pulls in patient demographic information and billing data from the practice management system into our platform. Our software then uses data science and behavioral targeting to inform our specialized Patient Services team on the best times and frequencies for phone calls, texts, emails and statements to drive patients to our proprietary online bill pay.
For example, if a patient drops off on our help center, we would pause statements and prioritize their account to receive a call from our smart dialer, saving money, resolving the account quicker and increasing patient satisfaction.
Business model
MedPilot's business model is a percent of successful transactions on our platform when working with healthcare providers directly. We utilize a licensing fee-model when engaging with RCM and practice management companies.
Current needs
We are always looking for talented developers and account managers to join our fast-growing team. We are also looking for innovative practice management systems, revenue cycle companies and healthcare providers that can benefit from our service.
When founded
2014
Number of full-time employees
14
Headquarters
Cleveland, Ohio
For more information, visit MedPilot.com or email founder and CMO Matt Buder Shapiro at Matt@medpilot.com