Feb 24
2023
Caregiver Burnout: What Is It and How Can Technology Help?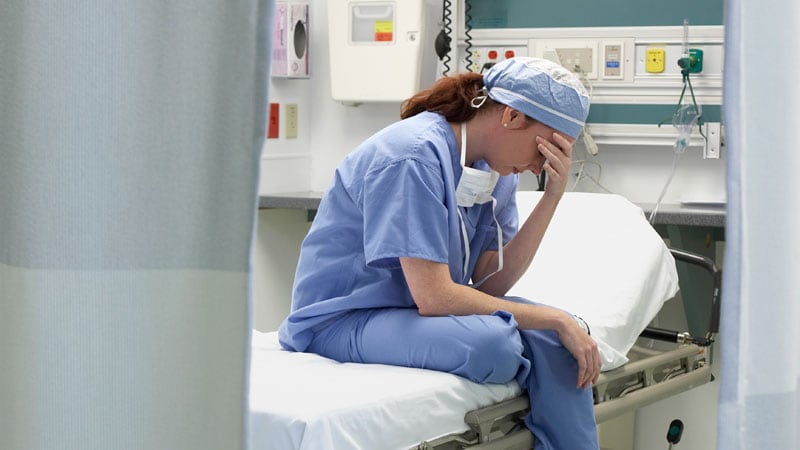 For many people, looking after a loved one with a serious health condition is a choice they gladly make. But that doesn't make it an easy decision to live with every day. Taking care of someone places an enormous responsibility on your shoulders, as you invest all your time and energy into their wellbeing.
Caregiving can drain your energy, not just because of the physical demands of the task. You can feel like you're on an emotional rollercoaster as you provide palliative care, with warring feelings of sadness, frustration, and guilt.
Before you know it, you're exhausted, stressed out, and struggling through caregiver burnout. Sound familiar? Let's look at what it means to be burnt out as a caregiver and how you can prevent it from interfering with your life.
What is caregiver burnout?
Everyone has a bad day or two where they feel like nothing can go right — that's completely normal. Caregiver burnout goes above and beyond isolated feelings of fatigue or apathy. It describes the chronic feelings of exhaustion, frustration, and stress that result from looking after another person.
Burnout can happen to anyone, regardless of the work they put into caregiving. Anyone can feel the burn — whether you look after your loved on your own or coordinate with an at-home palliative care service for assistance.
Caregiver burnout can result from working long hours to ensure your loved one always has someone with them. It can also stem from the feeling of hopelessness, especially if you're looking after a loved one with dementia or another life-limiting disease. You might feel disengaged and worn out.
The symptoms of burnout are varied:
Anxiety
Anger
Cynicism
Depression
Difficulty concentrating
Exhaustion
Irritability
Poor physical health
Sleeplessness
What can you do to alleviate burnout?
When it comes to occupational burnout, most mental health experts recommend taking a vacation or changing careers. Neither suggestion is practical when you're looking after a loved one. However, they do reveal the importance of carving out some time for yourself.
If you don't already have a Registered Nurse, Personal Support Worker, or Live-In Caregiver, consider finding an at-home health care service that offers palliative care. These services can ensure you get the support you need so that you can take a break without feeling guilty.
How does technology help?
Once you have the right at-home health care professional on your side, you can invest some time every day to your mental and physical health. If you're finding it hard to allow yourself this time, assistance can come from an unlikely source: your phone.
Mental health apps can help you hold yourself accountable for your own wellbeing. These apps guide you through mindful practices like meditation or journaling. They can also help you tune into your body, remind you to drink water, stay active, or wind down for sleep.
10% Happier: This helps you take care of mundane tasks so that you feel less overwhelmed.
Calm: Equipped with stress and anxiety management tools, this app helps you repair your sleep routine and put yourself first.
Headspace: The top meditation app that helps you find time every day to slow down and breathe.
Sanvello: In addition to guided meditation and mood tracking, Sanvello offers peer support, coaching, and therapy.
Bottton line
Caregiving burnout is completely normal if you don't give yourself time to unwind. While giving yourself permission to relax can be challenging, it's easier when you have the right at-home care support and technology on your side.